Welcome to Back In Harmony Chiropractic and Wellness Center
Your chiropractor in Davie
Call us today! 954-604-5384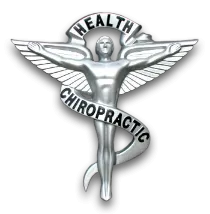 Dr. Wei Sheen Chong, D.C. and her team are located in Davie and are proudly providing quality chiropractic care to the community.
Their aim is to educate their patients about how chiropractic can help achieve optimum health and in return, diminish signs and symptoms from many of today's common conditions.
At our Davie chiropractic office you will receive the best care through the use of modern chiropractic techniques and therapeutic procedures. Dr. Wei Sheen Chong and the staff at Back In Harmony Chiropractic and Wellness Center have a genuine concern for your well-being and health! Call us today and we can develop a chiropractic plan specific for you.

If you are new to our website, please browse around to learn about our practice and to discover the wonders of chiropractic and wellness. Click on the "email us" link below to ask us a question or to send us feedback. We also welcome referrals, so we invite you to share our chiropractic and wellness information with your friends and loved ones.

To receive free wellness and health articles subscribe to our bi-weekly newsletter. If you are already a newsletter subscriber, please explore the member wellness section of our website for animated exercise videos, wellness articles, chiropractic resources, and health facts specifically targeted to your wellness needs and interests by Dr. Wei Sheen Chong.

"The Doctor of the future will give no medicine but will interest his patients in the care of the human frame, in diet and in the cause and prevention of disease."
- Thomas Edison
Dr. Wei Sheen Chong
Davie Chiropractor
Back In Harmony Chiropractic and Wellness Center | 954-604-5384
6115 Stirling Rd, Suite 205 Davie, FL, 33314
Join us on facebook and be informed of the latest news in our office!
Purchase our best selling product 'Total Tea' here!
Back In Harmony Chiropractic and Wellness Center
6115 STIRLING RD, SUITE 205, DAVIE, FL 33314 US
Phone: 9546045384 Website: www.backinharmonychiropractic.com